MARK SUNSHINE
MARK SUNSHINE
1 Evil Laboratory Dr. Hell, Earth

I am an artist/creative currently located in New Jersey, USA. I work with whatever media excites me. Sometimes graphics pays some of the bills via freelance work for political campaigns and local businesses, sometimes it doesn't and sadly for most of my life I have had sub-par, non-career oriented positions which usually have paid terrible wages.

I went to the School of Visual Arts, NYC where I was fascinated with cartoons. This led me to study with such powerhouse talents as Harvey Kurtzman, Will Eisner, Gary Panter and others. I still have an interesting relationship with the cartoon/comic art form. While at SVA I met other terrific talents among my peers, some of which to this day I remain in contact with.

Welcome to some history: This is my SITO artchive, my hidden, playful, rather secret works. Much of these are sketches and pieces I simply knew not "what to do with."

A short while ago ( in the Carl Sagan view of time ) I took a rib from the Armoredbaby and created MarkSunshine.info. Currently Armoredbaby is truly down and being reformatted and mark sunshine dot info is being set-up while I have lost access to my main computer set-up. This site is one of the more comprehensive galleries of my work consistently up and running and I thanks Ed and the SITO gods.

Enjoy the work and feel free to comment or e-mail me.

I am also a musician: I have been the vocalist for RiotGod,.

When luck and inspiration are working in tandem, I also do my own music/soundscapes. I am currently working on a few projects.

In April of 2007, I celebrated my 10th year as a Gridcosm participant. Currently I do not participate as much anymore, finally falling into the ranks of the non-obsessed.

2014 -- maybe I should add some items to this Artchive?
General Information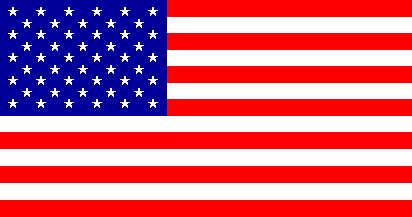 HOMEPAGE:
http://marksunshine.info
EMAIL: Click here to send this artist an email
MESSAGE BOARD: Post and read public comments about this artist (106 postings)
LOCATION: United States
LANGUAGE: None set (will use English)

COPYRIGHT STATEMENT: "Full" - Artist retains full copyright of any and all works he or she has created. Please contact this artist before using any of the artist's work in any way.
COPYRIGHT NOTE: Copyright may vary from project to project or image to image, even for one artist. Please verify the copyright in each specific instance before using ANY artwork from SITO.
SITO Artchive
MARK SUNSHINE has 182 works total in the Artchive. They are organized into tag categories you see listed below. Some works appear in multiple categories.
Synergy Collaborative Art Projects
HyGrid
6 Total Pieces
List Pieces
Artist's copyright, specific to HyGrid:
Artist retains full copyright of any and all works he or she has created. Please contact this artist before using any of the artist's work in any way.

---

Gridcosm
Recent levels:
4005,3954,3651,3500,3483,3394,3390

Full report for artist

Total: 1817 levels, 3110 pieces = 0.10 hogfactor

hogfactor is a measure of how many pieces made per level. Value ranges from 0.0 (generous) to 1.0 (total hog). Under 0.25 is friendly.
Fh = ((P / L) - 1) / 7

---
Other SITO Information
Discussions
Dicussion posts: 773 Total Posts | List Posts
Most recent is "Firefox/Mac Level refresh" in topic sito.synergy.gridcosm
Links
Link contributions: 85 Links | Show Links
Most recent is Bay Area Hiker: Photos from a hike at Baltimore Canyon from 2007/07/29