shayma aziz
Born in Asyut,1981. BFA Painting University of South Valley-Luxor. Lives and works in Cairo. Solo exhibitions: 2006 : "Contrast In Still Motion" at 5th Floor Gallery .American Uni.Cairo. 2005 : "Silent Images" drawing exhibition at "Atelier Du Caire" ,Cairo. 2003 : Drawing exhibition at "Gezira Art Center" ,Cairo Group Exhibitions: 2006 : "Diary of 2 women" dual exhibition with Turkish artist Nurseren Tor at Hanager Gallery. Cairo 2006 : "Fourth International Artists' Book" Town Gallery,Hungary 2006 : "The Art Of Portraiture" exhibition at Falaky Gallery ,American Uni. Of Cairo. 2006 : "International Youth Salon of Young Artists" Atelier of Alexandria. 2005 : "Form Through Light" art forum at Palace Of Arts,Cairo Opera House. 2005 : "Mouled el Mahrousa" art festival at Goethe Institute of language,Cairo. 2005 : "Rateb Seddik Painting contest" exhibition at Atelier Du Caire. 2004 : " 5 regards 5 senses" at French Cultural Center ,Alexandria. 2004: Ehden Symposium of Fine Arts, Lebanon. participated in several student group exhibitions in Menya , Cairo & Alexandria from 2000-2003.
General Information
This artist is likely inactive on SITO. The last time they did anything here was 2008-08-16.
If they have given an email address, it may be out-of-date and invalid.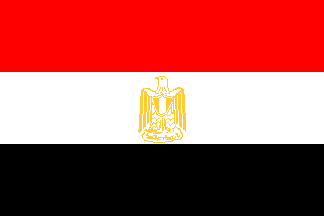 EMAIL: Click here to send this artist an email
MESSAGE BOARD: Post and read public comments about this artist (141 postings)
LOCATION: Egypt
LANGUAGE: None set (will use English)

COPYRIGHT STATEMENT: "Full" - Artist retains full copyright of any and all works he or she has created. Please contact this artist before using any of the artist's work in any way.
COPYRIGHT NOTE: Copyright may vary from project to project or image to image, even for one artist. Please verify the copyright in each specific instance before using ANY artwork from SITO.
SITO Artchive
shayma aziz has 133 works total in the Artchive. They are organized into tag categories you see listed below. Some works appear in multiple categories.
Other SITO Information
Discussions
Dicussion posts: 48 Total Posts | List Posts
Most recent is "Re: Untitled" in topic sito.id.ahm