DMT gallery))))))))))))))))
to the art
____________________________________________________________________
login - use DMT as your id, and DMT48 as the password.
upload your art


Ni first time here? read this:
this is a free gallery space for everyone!!
good way to see other works and have them see you.
each artist may display up to 10 pieces at a time.
common file types: jpg, mp3, swf, gif, mov...
login using the ID and password provided above.
add your art by following the link in step 2.
(watch image dimensions, it will not be resized)
include your contact info in the description of the artwork.
put your name in the artwork tag box.
after you add some arts, logoff & sign up for your own personal sitome.
spread the word - - http://id.sito.org/dmt

Nx***DO NOT click on "CHANGE MY SETTINGS" nor "EDIT PROFILE"!!!***xN
if you suddenly find yourself looking at the settings page, click on the DMT link in the top right corner.

General Information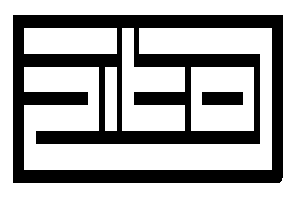 HOMEPAGE:
http://www.myspace.com/ninjaturr
EMAIL: Click here to send this artist an email
MESSAGE BOARD: Post and read public comments about this artist (52 postings)
LOCATION: SITOLand
LANGUAGE: English

COPYRIGHT STATEMENT: "Full" - Artist retains full copyright of any and all works he or she has created. Please contact this artist before using any of the artist's work in any way.
COPYRIGHT NOTE: Copyright may vary from project to project or image to image, even for one artist. Please verify the copyright in each specific instance before using ANY artwork from SITO.
SITO Artchive
DMT gallery)))))))))))))))) has 66 works total in the Artchive. They are organized into tag categories you see listed below. Some works appear in multiple categories.
Synergy Collaborative Art Projects
Gridcosm
Recent levels:
3608

Full report for artist

Total: 1 levels, 2 pieces = 0.14 hogfactor

hogfactor is a measure of how many pieces made per level. Value ranges from 0.0 (generous) to 1.0 (total hog). Under 0.25 is friendly.
Fh = ((P / L) - 1) / 7

---
Other SITO Information
Discussions
Dicussion posts: 23 Total Posts | List Posts
Most recent is "Jay Schleidt - switchy" in topic sito.id.dmt
Links
Link contributions: 2 Links | Show Links
Most recent is www.myspace.com/ninjaturr from 2005/09/08