Danny Carl Manniche
Danny Manniche I am a native of the Bay Area, born in San Francisco in 1972. My art has always been expressed through music, as a guitar player. Photography is something entirely different. Creating objects only to photograph them; dissolving the line between unique and reproducible objects; a pioneer of digital photography, reconceptualizing subjects, and manipulating images to appear like no other; captivating, veer from medium to medium; incorporating machine-made and artist-crafted objects into hybrids; i reject craft and technique for concept and idea; a surrealist, a tinker, an inventor, American, European and Latin American, a conjurer of dreams but usually not of nightmares. rather than to shock i want to enlighten, amuse, inspire, and confuse, i want to help typical man see what is beautiful, how everywhere we look love exists, i will confront the full terrors of the twenty-first-century world to capture images for global and universal peace I have taken many photographs of this beautiful city of San Francisco. Nothing encaptures my thoughts as well as the strongest visual medium available while expressing my aesthetic conciousness. It is also a tool I use to find, connect, and build inner peace , between myself and the immediate environment. I am a self taught artist. Friends and family agree i have a natural eye for photography. Finding my true gift also provided me with a stronger passion for life. I count my blessings, and care to give back to the world, while wanting much more living to experience. dcmanniche@gmail.com
General Information
This artist is likely inactive on SITO. The last time they did anything here was 2010-03-16.
If they have given an email address, it may be out-of-date and invalid.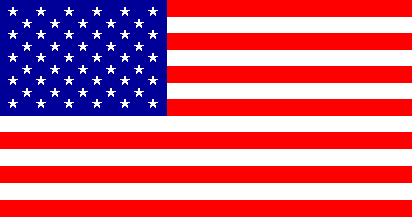 HOMEPAGE: http://ImageEvent.com/dannymannproductions
MESSAGE BOARD: Post and read public comments about this artist (4 postings)
LOCATION: United States
LANGUAGE: English

COPYRIGHT STATEMENT: "Artist Custom #1" - Right Click Warning ! All photos are © 2008 by Danny Manniche - Dannymannproductions Inc. All Rights Reserved... Unauthorized use is prohibited. Please contact the photographer and owner of any image you would like to copy of D.Manniche's, for any use and especially if for commercial purposes. No form of reproduction, including copying or saving of digital image files, or the alteration or manipulation of said image files allowed!! Authorization by image owner, Danny Manniche, is required before use of any Danny Manniche image. Written usage rights must have been obtained before using on anything other than a desktop wallpaper. No making copies and distributing , that could make the value of image decrease, and Danny Manniche will not be able to sell his work to make a living as an artist if you cause a negative result because of taking Mr.Manniche's work . To ask for permission: to call:(415)724-0043 to email:dcmanniche@gmail.com and to see more images by Manniche:http://imageevent.com/dannymannproductions
COPYRIGHT NOTE: Copyright may vary from project to project or image to image, even for one artist. Please verify the copyright in each specific instance before using ANY artwork from SITO.
SITO Artchive
Danny Carl Manniche has 3 works total in the Artchive. They are organized into tag categories you see listed below. Some works appear in multiple categories.