David R Probin
DMT ART . The Answer To The Universe. Visual Guide for Humans No.33 Find The Center. David Probin Greetings fellow Travelers. Welcome. Please Enter for DMT art. Enter Here var sc_project 1414876 var sc_invisible 1 var sc_partition 11 var sc_security a473d20b ALL CONTENTS OF SITO.ORG © 2019 SITO.ORG and/or RESPECTIVE ARTIST[S] : ⚠ :] Contact SITO  |  About SITO  |  Make a Donation  |  Site Map  |  RSS Feed  |  Hosting provided by TOONLET :[   Apparent Systems, Inc. #footer-note { position: fixed bottom: 4px left: 4px padding: 6px border: solid 2px #222 background-color: #9FA font-size: 1.1em border-radius: 7px width: 122px overflow: hidden white-space: nowrap opacity: 0.7 display: none } #footer-note:hover { width: auto opacity: 1.0 } hello. if you are reading this, you have found your way to our new server . this is good news. you can read about it here . [function[i,s,o,g,r,a,m]{i[ GoogleAnalyticsObject ] r i[r] i[r]||function[]{ [i[r].q i[r].q||[]].push[arguments]},i[r].l 1*new Date[] a s.createElement[o], m s.getElementsByTagName[o][0] a.async 1 a.src g m.parentNode.insertBefore[a,m] }][window,document, script , //www.google-analytics.com/analytics.js , ga ] ga[ create , UA-3596219-1 , auto ] ga[ send , pageview ]
General Information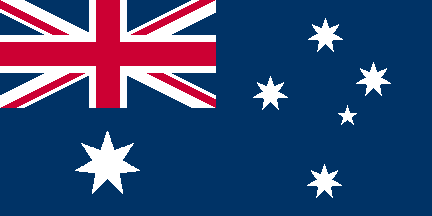 EMAIL:
Click here to send this artist an email
MESSAGE BOARD: Post and read public comments about this artist (14 postings)
LOCATION: Australia
LANGUAGE: English

COPYRIGHT STATEMENT: "Creative Commons: attribution" -
This work, unless otherwise noted, is licensed under a Creative Commons License.
COPYRIGHT NOTE: Copyright may vary from project to project or image to image, even for one artist. Please verify the copyright in each specific instance before using ANY artwork from SITO.
SITO Artchive
David R Probin has 20 works total in the Artchive. They are organized into tag categories you see listed below. Some works appear in multiple categories.
Other SITO Information
Discussions
Dicussion posts: 3 Total Posts | List Posts
Most recent is "Its all just soooooo........" in topic sito.id.rbr