David Richard Probin
DMT ART . The Answer To The Universe. Visual Guide for Humans No.33 Find The Center. David Probin honestly... its interpretation will be personal.. I know what it means, but think of it as personal perceptual imagery, 5th+ dimensional folding is required, this is not a static image and time [and other folding] must be applied.. start from where it says you are here... I wanted to write meaning all over it but meaning to this dimension is attached to personal perception filters.. I asked for an interpretation that I could understand. [I wasn t allowed to put too many of my filters in....] As you apply your perceptual filters / beliefs it will bend and merge to your bias.. this is my photo of a journey taken in a space that allowed itself to adapt to my perception while still projecting raw universal wisdom . you will find your truths in this image but links are intended for my perceptual flow. trust me, it makes sense. micro, macro, ego, energy and imagination are a system that fundamentally merges in the human avatar. links are guides to show base energy interpretation as it shifts from one experience of perception to the next, also how one system creates and allows the other to exist. The seed of a fractal perception. most people will see the fractal but not the seed. the seed is an oak tree. I am here now it should say. where are you are here. you inhabit a macro system and a micro system that allows many different systems to exist at the same time... 0.0 it was a confusing surprise to me too but I hope that helps.. it was a big dose.. it faded from my mind the instant I finished the image. I used everything I needed to use to capture this. A visual guide for this human expression was the vibe.. you already know all of this tho. This was my Answer. I sent it in an echo. I sent it in media time. Hear me. Remember. Remember David. Greetings fellow Travelers. Welcome. Please Enter for DMT art. Enter Here var
General Information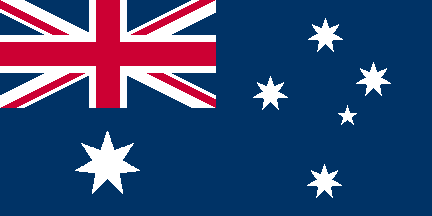 HOMEPAGE:
https://www.sito.org/id/drp/Large_Image!_Where_Are_You_Are_Here_-_.jpg
EMAIL: Click here to send this artist an email
MESSAGE BOARD: Post and read public comments about this artist (14 postings)
LOCATION: Australia
LANGUAGE: English

COPYRIGHT STATEMENT: "Full" - Artist retains full copyright of any and all works he or she has created. Please contact this artist before using any of the artist's work in any way.
COPYRIGHT NOTE: Copyright may vary from project to project or image to image, even for one artist. Please verify the copyright in each specific instance before using ANY artwork from SITO.
SITO Artchive
David Richard Probin has 20 works total in the Artchive. They are organized into tag categories you see listed below. Some works appear in multiple categories.
Other SITO Information
Discussions
Dicussion posts: 3 Total Posts | List Posts
Most recent is "Its all just soooooo........" in topic sito.id.rbr