Eric Lopez
Bio


Eric was born Eric Benjamin Lopez in the Rupert Hospital in 1976 and raised in the Rupert-Burley area of South Eastern Idaho, an area known as "The Magic Valley." Like most illustrators, Eric began drawing at a very young age. As a child, he always enjoyed coloring books, and one day graduated into making and coloring his own sketches and drawings.
Eric always had the patience for both drawing and sculpting. At the age of seven, Eric managed to carve the face of garfield the cat into a halloween pumpkin.
In high school, Eric met up with fellow illustrator, Ted Bradshaw, and was tutored by him in certain aspects of character drawing and illustration which Ted had already learned and was able to impart. Eric also studied under Mrs. Karen Hansen, Art Teacher (ret.) of Minico High School, in Rupert, ID.
Eric would go on to become an Art Major at the University of Idaho. He was later accepted to attend school at the distinguished Art Center of Pasadena, California in 1997, but was not able to attend.
Eric later met up with a local Oil Painter who lived in the Magic Valley area, Art Center of Pasadena Honor Graduate Robert C. Moore. Eric became Robert's Oil Painting Apprentice for six months before joining the Air Force.
Eric served honorably in the Armed Forces for four years as a computer operator, and all the while continued to hone his digital art and painting skills.
In hopes to finally attend the Art Center of Pasadena, Eric applied once again in 2002. He was once again accepted, but was again unable to attend; He would continue learning and recieving art critiques from friend and now Art Center graduate, Art Director, Ted Bradshaw, [of Rockstar Games,] but decided to forego further formal training and has since been working on commissioned art jobs via personal contact through his art studio, Soaring Studios.
Through the years Eric has continued to learn from each artist he comes in contact with, and has become the professional illustrator he always wanted to be.
General Information
This artist is likely inactive on SITO. The last time they did anything here was 2006-11-26.
If they have given an email address, it may be out-of-date and invalid.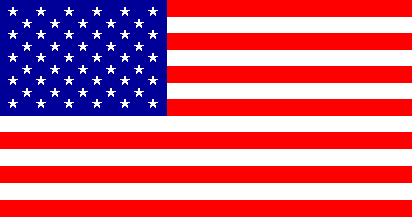 HOMEPAGE: http://www.soaringstudios.com
EMAIL: Click here to send this artist an email
MESSAGE BOARD: Post and read public comments about this artist (13 postings)
LOCATION: United States
LANGUAGE: None set (will use English)

COPYRIGHT STATEMENT: "Full" - Artist retains full copyright of any and all works he or she has created. Please contact this artist before using any of the artist's work in any way.
COPYRIGHT NOTE: Copyright may vary from project to project or image to image, even for one artist. Please verify the copyright in each specific instance before using ANY artwork from SITO.
SITO Artchive
Eric Lopez has 2 works total in the Artchive. They are organized into tag categories you see listed below. Some works appear in multiple categories.
Other SITO Information
Discussions
Dicussion posts: 1 Total Posts | List Posts
Most recent is "The Storeroom" in topic sito.id.jsc