Felix Ortiz Tamargo
The concept of the handwriting as any class of writing by hand is the base of my present works, in them, my writings, I include an ample number of resources that the necessity of a fast and universally legible writing has taken to its disappearance or simplification. The AUTOMATIC WRITING conducted spontaneously, reveals the unconscious or half-conscious thought of the individual. This type of writing does not have any relation with which I practice. The spontaneous writing of signs persecutes pure an aesthetic purpose. The use of similar elements to the handwriting and that sometimes follow their same guidelines of behavior is recurrent elements to the abstraction within my painting.
General Information
⚠️ This artist is likely inactive on SITO. The last time they did anything here was 2005-07-27.
If they have given an email address, it may be out-of-date and invalid. ⚠️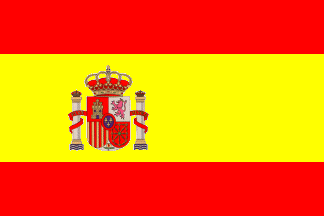 HOMEPAGE: http://webs.ono.com/felixio
EMAIL: Click here to send this artist an email
MESSAGE BOARD: Read archived comments about this artist (2 postings)
LOCATION: Spain
LANGUAGE: Spanish

COPYRIGHT STATEMENT: "Full" - Artist retains full copyright of any and all works he or she has created. Please contact this artist before using any of the artist's work in any way.
COPYRIGHT NOTE: Copyright may vary from project to project or image to image, even for one artist. Please verify the copyright in each specific instance before using ANY artwork from SITO.
SITO Artchive
Felix Ortiz Tamargo has 9 works total in the Artchive. They are organized into tag categories you see listed below. Some works appear in multiple categories.