Carol Constance Caroling Geary
Check out the WHOLEO EXHIBIT on 2ITO. A guided multi-linear browse of the fantabulous dome.
I graduated with an M.F.A. from the University of Minnesota and worked for several years as a stained glass artist. After a couple of years as an electronic tecnician, writing automatic test programs, I became a technical writer for the computer industry. Now I do artwork fulltime using a Macintosh, scripting color in SuperCard. My condominium is in the process of transforming into a live-in artwork or shamanic space. Being able to communicate graphically over the Web has long been my dream. At last it's being realized.
I'd like to invite you on an imaginary journey into Wholeo, on the search for the whole self. My lifelong question is "What does my whole self look like?" In answer, visions come that form into images. From 1967 to 1974 I put them into Wholeo, a dome artwork that took seven years to complete. When it was done, I put the dome up in the yard of my California house in the country. Wholeo was open to the public for six years.
When I moved to Silicon Valley, I dismantled the panels and framework and packed them into storage. However, if you look into the photos taken over the years, you can recreate the magical space for yourself. It's full of color and changes with the passage of seasons, weather, celestial objects, plants, and people. The colored light shines upon you but the transparent glass let's you see all around, so you never feel closed in.
The images are arranged as a book and gallery. The gallery is composed of a tour, history, and colored light images of the dome. They start with the book. The book is a clickable image map of the dome, to familiarize you with how the images fit together. It's an overview.
General Information
This artist is likely inactive on SITO. The last time they did anything here was 2001-02-16.
If they have given an email address, it may be out-of-date and invalid.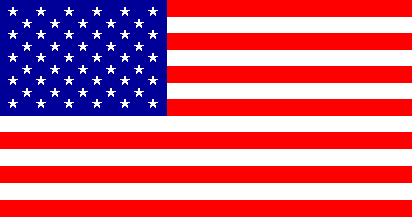 HOMEPAGE: http://www.wholeo.net/
EMAIL: Click here to send this artist an email
MESSAGE BOARD: Post and read public comments about this artist (4 postings)
LOCATION: United States
LANGUAGE: None set (will use English)

COPYRIGHT STATEMENT: "Artist Custom #1" - The copyright is registered under the name Caroling, my fictitious business artist's name. I encourage you to use the images in any not-for-profit way as long as: 1.) my copyright notice and the SITO Internet location are prominently displayed respective to the image use, 2.) you send me a copy of the image use, including the entire brochure, book, paper, or publication, and 3.) you obtain my written permission granting your one-time use of each image.
COPYRIGHT NOTE: Copyright may vary from project to project or image to image, even for one artist. Please verify the copyright in each specific instance before using ANY artwork from SITO.
SITO Artchive
Carol Constance Caroling Geary has 15 works total in the Artchive. They are organized into tag categories you see listed below. Some works appear in multiple categories.