Gregory W. Shelnutt
Biographical Data: Greg Shelnutt B.F.A.: 1985, East Carolina University, Greenville, NC. M.F.A.: 1988, University of Georgia, Athens, GA. Greg Shelnutt lives in Winston-Salem, North Carolina where he has been a member of the Visual Arts faculty at the North Carolina School of the Arts since June of 2000. From 1988 to May of 2000, he taught sculpture at the University of Mississippi, also teaching for the University of Georgia's Studies Abroad Program in Cortona, Italy, in 1991. In 1992 he was a Visiting Artist at the Victorian College of the Arts in Melbourne, Australia. He has had residencies at the Community Council for the Arts in Kinston, North Carolina, the Association for Visual Artists in Chattanooga, Tennessee and the New York Mills Arts Retreat in New York Mills, Minnesota. In 2003 he received a Regional Artist Project Grant from the Arts Council of Winston-Salem Forsyth County, and in 1994 he received a Visual Artist Fellowship from the Mississippi Arts Commission and an Emerging Artist Grant from the Jerome Foundation. His work has been exhibited in over 250 solo, invitational and group exhibitions, in galleries and museums such as: Art in General in New York, NY; C.A.G.E., Cincinnati, OH; COMUS Gallery in Portland, OR; the Conemara Conservancy, Plano, TX; Delta Axis, Memphis, TN; the Downey Museum of Art, Downey, CA; the Durham Art Guild, Durham, NC; Galeria Mesa, Mesa, AZ; Greenhill Center for North Carolina Art, Greensboro, NC; Grounds for Sculpture, Hamilton, NJ; the Hunter Museum of Art, Chattanooga, TN; John Michael Kohler Art Center, Sheboygan, WI; the Maryhill Museum of Art, Goldendale, WA; the Meridian Museum of Art, Meridian, MS; the Ministry of Finance Gallery, Melbourne, Australia; the Mississippi Museum of Art in Jackson, MS; the National Ornamental Metal Museum, Memphis, TN; Palazzo Casalli, Cortona, Italy; Randolph Street Gallery, Chicago, IL; Ringling School of Art, Sarasota, FL; Redux, Charleston, SC; SODARCO, Montreal, Canada; Strathmore Hall, Bethesda, MD; the Taiwan Museum of Art, Taichung, Taiwan; Three Rivers Arts Festival, PPG Plaza, Pittsburgh, PA; the University of Hawaii at Manoa; the Washington University Medical Campus, St. Louis, MO; and the William King Regional Art Center, Abingdon, VA, to list but a few.
General Information
⚠️ This artist is likely inactive on SITO. The last time they did anything here was 2017-03-05.
If they have given an email address, it may be out-of-date and invalid. ⚠️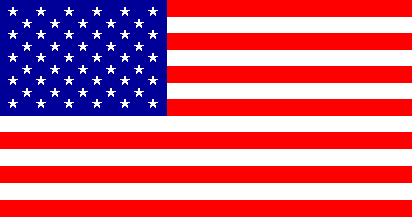 HOMEPAGE: http://www.tristatesculptors.org
EMAIL: Click here to send this artist an email
MESSAGE BOARD: Read archived comments about this artist (one posting)
LOCATION: United States
LANGUAGE: None set (will use English)

COPYRIGHT STATEMENT: "Full" - Artist retains full copyright of any and all works he or she has created. Please contact this artist before using any of the artist's work in any way.
COPYRIGHT NOTE: Copyright may vary from project to project or image to image, even for one artist. Please verify the copyright in each specific instance before using ANY artwork from SITO.
SITO Artchive
Gregory W. Shelnutt has 3 works total in the Artchive. They are organized into tag categories you see listed below. Some works appear in multiple categories.