Kathleen Morgan
LITERARY BIOGRAPHY Born and raised in suburban Sydney, Australia, the writing of poetry began seriously at the age of eight years old, inspired by the desire to express emotion following a traumatic childhood event. Relocation to the lower mid-north coast of New South Wales for eleven years inspired the co-founding of the Great Lakes Fellowship of Australian Writers (NSW), the Great Lakes Young Writers Group, and membership with the Poets Union, Sydney (since 1996). Publication in various anthologies, newspapers, and newsletters (regional, national, and international) followed, with the first publication of poetry occurring in a local newspaper in 1992, followed by the first publication within an anthology in 1994, and the first performed public reading of original works at the NSW Writers Centre, Sydney in 1991. While employed as a Teachers Aide, the establishment of creative writing groups for gifted and talented students within a number of NSW public and independent schools was undertaken, while also utilising poetry to develop literacy skills in special needs students. Other occupations which have interacted with the writing experience include working as a Library Assistant, Yoga Teacher, Cultural Heritage Consultant, Tour Guide, and Environmental Worker. Issues and interests commonly explored include environmental/cultural heritage, self/identity, death/spirituality and political/social themes. Presently developing works within the realm of cyberculture, while also exploring the relationships between the word and the symbol, and working on self publishing a first collection of poems. Currently based in Sydney and employed as a part time childcare worker, while also writing, researching, and living a creative life with her visual artist partner David Vincent Hammer, and their son Nathan.
General Information
This artist is likely inactive on SITO. The last time they did anything here was 2009-04-09.
If they have given an email address, it may be out-of-date and invalid.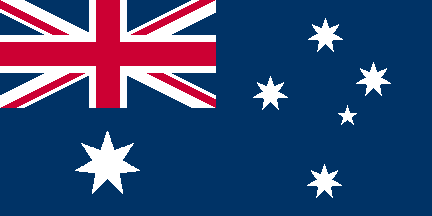 HOMEPAGE: http:morganpoet.tripod.com
MESSAGE BOARD: Post and read public comments about this artist (4 postings)
LOCATION: Australia
LANGUAGE: None set (will use English)

COPYRIGHT STATEMENT: "Full" - Artist retains full copyright of any and all works he or she has created. Please contact this artist before using any of the artist's work in any way.
COPYRIGHT NOTE: Copyright may vary from project to project or image to image, even for one artist. Please verify the copyright in each specific instance before using ANY artwork from SITO.
SITO Artchive
Kathleen Morgan has 21 works total in the Artchive. They are organized into tag categories you see listed below. Some works appear in multiple categories.
Other SITO Information
Discussions
Dicussion posts: 1 Total Posts | List Posts
Most recent is "Re: CHANGE ITS NAME" in topic sito.id.kmo