Sheep
Soy Mariano Barrera Wolf, tengo 9 años y vivo en Acud-Chiloé en la x región. Mis dibujos (que la mayoría los hice el 2002) no tienen un tema ESPECÍFICO. Se tratan de diferentes cosas, y en algunos hasta tomo 2 temas o más. Me gusta la plasticina, tambien me hago mis jugetes de papel (que normalmente no me duran) y adornos (por lo menos estos me duran harto tiempo), tambien me gustan los legos (los chicos, que se pierden todo el rato)pero no tengo muchos brillantes.Espero que les gusten mis dibujos.
General Information
⚠️ This artist is likely inactive on SITO. The last time they did anything here was 2005-07-27.
If they have given an email address, it may be out-of-date and invalid. ⚠️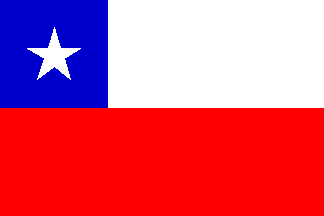 HOMEPAGE: http://www.gratisweb.com/gato_web/gato_web/
EMAIL: Click here to send this artist an email
MESSAGE BOARD: Read archived comments about this artist (2 postings)
LOCATION: Chile
LANGUAGE: Spanish

COPYRIGHT STATEMENT: "Full" - Artist retains full copyright of any and all works he or she has created. Please contact this artist before using any of the artist's work in any way.
COPYRIGHT NOTE: Copyright may vary from project to project or image to image, even for one artist. Please verify the copyright in each specific instance before using ANY artwork from SITO.
SITO Artchive
Sheep has 18 works total in the Artchive. They are organized into tag categories you see listed below. Some works appear in multiple categories.