L. Kerry Mitchell
My work is composed primarily of computer generated, mathematically- inspired, abstract images. I draw from the areas of fractals and complex analysis, and combine them with image processing technology. The resulting images powerfully reflect the beauty of mathematics that is often obscured by dry formulae and analyses.
The images are generated one of two ways. Fractals are created by the repeated iteration of a simple formula using complex numbers (numbers that have two parts, corresponding to the 2 dimensions of a computer screen). These images are identifiable by a characteristic structure that is repeated throughout the image at different scales. Another genre of image is created using analytic functions. In this case, the colors represent various properties of the function. Multiple pictures (or functions) can be combined into an itermediate image, which can be repeatedly reflected, translated, and overlaid, yielding a kaliedoscopic effect.
An overriding theme that encompasses all of my work is the wonderous beauty and complexity that flows from a few, relatively simple, rules. Inherent in this process are feedback and connectivity; these are the elements that generate the patterns. They also demonstrate to me that mathematics is, in many cases, a metaphor for the beauty and complexity in life. This is what I try to capture.
Biographical Information
I was born in Des Moines, Iowa in 1961, where I lived until moving to attend Purdue University. In 1984, I received my undergraduate degree, combining studies in Aerospace Engineering with co-operative education work sessions at NASA Ames Research Center. After graduating, I continued my research in Powered-Lift Aerodynamics at Ames, simultaneously pursuing graduate education, receiving my M.S. in Aerospace Engineering from Stanford in 1986. The next year, I left NASA to begin doctoral studies at Purdue. In 1989, I moved to NASA Langley Research Center to begin my dissertation work in the field of Propulsion Aeroacoustics. In 1994, I transferred to my current position, an engineer in Langley's Technology Applications Group, where I work to commercialize NASA technology.
As a sidelight, I am also a computer artist, using computers to render fractal images and to visualize mathematical relationships. My work has been on public display since September, 1992, and I have had many images used in nationally-published books. In July 1994, I participated in my first Museum show. My ambition is to write a "coffee table" book about my computer art, showing off my images and illustrating how beautiful complexity can arise from simplicity.
I also teach college part-time, teaching mathematics and computer graphics at the undergraduate level.
General Information
⚠️ This artist is likely inactive on SITO. The last time they did anything here was 2006-01-31.
If they have given an email address, it may be out-of-date and invalid. ⚠️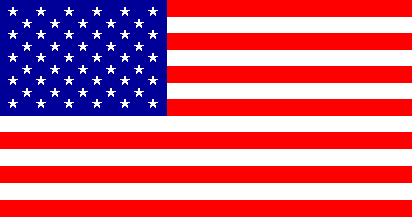 HOMEPAGE: http://www.fractalus.com/kerry
EMAIL: Click here to send this artist an email
MESSAGE BOARD: Post and read public comments about this artist (16 postings)
LOCATION: United States
LANGUAGE: None set (will use English)

COPYRIGHT STATEMENT: "Full" - Artist retains full copyright of any and all works he or she has created. Please contact this artist before using any of the artist's work in any way.
COPYRIGHT NOTE: Copyright may vary from project to project or image to image, even for one artist. Please verify the copyright in each specific instance before using ANY artwork from SITO.
SITO Artchive
L. Kerry Mitchell has 16 works total in the Artchive. They are organized into tag categories you see listed below. Some works appear in multiple categories.