Michiko Stehrenberger
Michiko Stehrenberger/Illustration & Character Design specializes in creating uniquely quirky imagery for animation, logos, brochures, ads, books, magazines and licensed products. Formally trained at one of the U.S.s most prestigious and competitive design schools (Art Center College of Design in Pasadena, California), Michiko earned her BFA with Honors in Illustration in 1992.
Since then, her artwork has been commissioned by such diverse clientele as Sony, PolyGram, The New York Times, Entertainment Weekly, The Washington Post, Playboy and Scholastic, and has received awards and recognition from design organizations such as Graphis, the Society of Newspaper Designers, and the Society of Illustrators. Most recently, her distinctive cast of characters has been licensed onto beautifully made shirts for L.A. fashion designer Charlotte Tarantola and are set to appear in specialty boutiques next season. The shirts have already been spotted on NBCs Access Hollywood, the Today show, Clueless, ABCs Relativity, and the new sitcom Men Behaving Badly (as worn by actress Justine Bateman at her personal request).
Michiko is currently at work on a personal animation project, based on her series of highly stylized strong women characters. Titled BimBionic, its the story of how these irreverent (yet innocent) little sexpots set out to save the world from itself. The stories are being developed initially for animation festivals and television, with plans for lively offshoots into picture books, clothing, accessories, videos and so forth. Meanwhile, the Chick characters can be found on deluxe free postcards nationwide which are printed and distributed by MaxRacks® through postcard racks in upscale restaurants, clubs and coffeehouses in all major U.S. cities. The series of Chick characters continues with fresh images on postcards about every month.
In addition to the grownup work, she is also interested in further developing various children's projects such as Bikini Bonini, a Saturday morning cartoon proposal, and two children's book concepts done in collaboration with award-winning Australian filmmaker and author John Duigan under the working titles Chicken Smallhorn at the United Nations and The Smallest Skyscraper.
General Information
⚠️ This artist is likely inactive on SITO. The last time they did anything here was 2005-12-19.
If they have given an email address, it may be out-of-date and invalid. ⚠️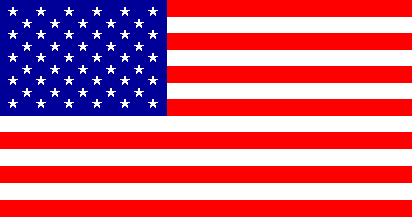 HOMEPAGE: http://www.michiko.com
EMAIL: Click here to send this artist an email
MESSAGE BOARD: Post and read public comments about this artist (one posting)
LOCATION: United States
LANGUAGE: None set (will use English)

COPYRIGHT STATEMENT: "Full" - Artist retains full copyright of any and all works he or she has created. Please contact this artist before using any of the artist's work in any way.
COPYRIGHT NOTE: Copyright may vary from project to project or image to image, even for one artist. Please verify the copyright in each specific instance before using ANY artwork from SITO.