Jon Van Oast
I reckon I am just here to enjoy the sights. But I seem to drink a lot of coffee and eat a lot of ice cream along the way. Sometimes it is with Ed or Megan . Um... and I like traveling, even if it happens to be a mile away on a bike.
General Information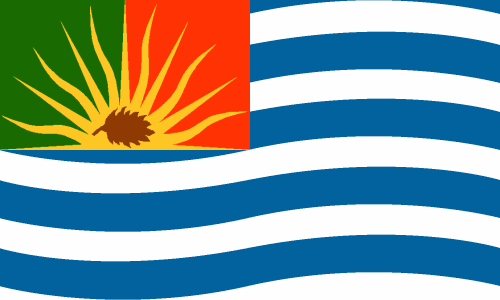 HOMEPAGE:
http://jon.scribble.com
EMAIL: Click here to send this artist an email
MESSAGE BOARD: Read archived comments about this artist (12 postings)
MASTODON @Mumonkan@mastodon.online
LOCATION: Republic of Cascadia
LANGUAGE: English

COPYRIGHT STATEMENT: "Artist Custom #1" - My art on SITO may be used for any non-commercial purposes, as long as you mention the source as SITO. Don't call anybody!
COPYRIGHT NOTE: Copyright may vary from project to project or image to image, even for one artist. Please verify the copyright in each specific instance before using ANY artwork from SITO.
SITO Artchive
Jon Van Oast has 3 works total in the Artchive. They are organized into tag categories you see listed below. Some works appear in multiple categories.
Synergy Collaborative Art Projects
HyGrid
63 Total Pieces
List Pieces
Artist's copyright, specific to HyGrid:
My art on SITO may be used for any non-commercial purposes, as long as you mention the source as SITO. Don't call anybody!

---

Gridcosm
Recent levels:
4663,4657,4655,4654,4645,4640,4633

Full report for artist

Total: 206 levels, 265 pieces = 0.04 hogfactor

hogfactor is a measure of how many pieces made per level. Value ranges from 0.0 (generous) to 1.0 (total hog). Under 0.25 is friendly.
Fh = ((P / L) - 1) / 7

---
Other SITO Information
Discussions
Dicussion posts: 1258 Total Posts | List Posts
Most recent is "Re: TCA - The Final Word :(" in topic sito.synergy.gridcosm
Links
Link contributions: 200 Links | Show Links
Most recent is .: Sumo Paint 1.0 :. from 2009/05/14